Sungai Lembing
(林明镇) is a small
tin
mining town located somewhere in
Pahang
, although the tin mines are being abandoned now, this town still attracts tourists during the weekend, mainly due to the Panorama Hill (林明山) & Rainbow Waterfall (彩虹瀑布).
We started the day at 7am, where I fetch clown,
闪灵
and
Jay
along the road. After having a simple breakfast, we head right on to Kuantan on the first day.
After a 3 hours drive, we reached
Teluk Cempedak
which is a famous beach in Kuantan. We enjoyed much of the beach although its kinda hot during noon.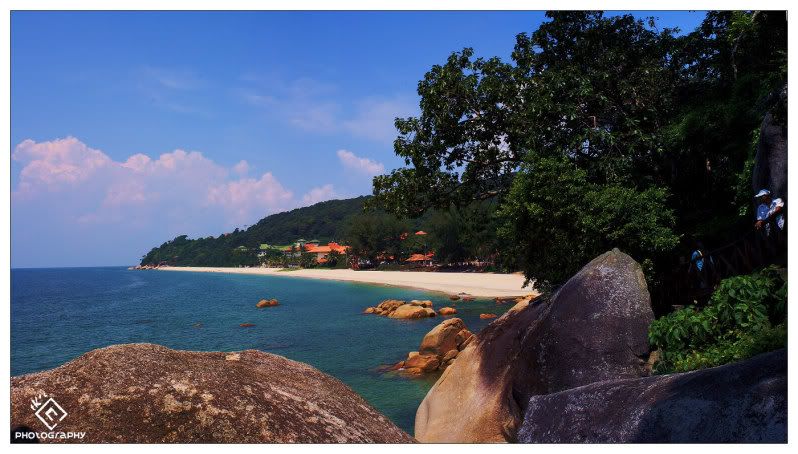 (
Panorama
View of Teluk Cempedak)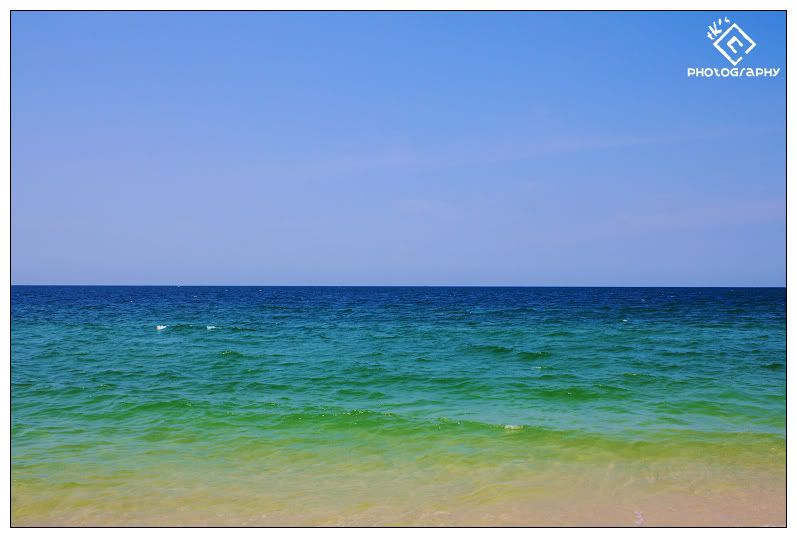 We almost had a fought with a furious monkey when we sit down & enjoy the breeze. I tried to prevent the
monkey
from grabbing the car key & wallet of the people next table.
(I'm the one fighting the monkey - photographed by clown)
Kuantan is quite boring actually. We decided to stay no longer and went to some shopping mall to buy some food for supper. I intended to have a look at
Carrefour
Kuantan (in East Coast Mall) but ended up in the wrong Mall (Berjaya Mall). This is not a company's trip so I did not insist to pay a visit to the outlet in Kuantan.
We head back to Sg. Lembing around 4pm. Staying in Sg Lembing is cheap. With RM15 per person, you can get a room with air-cond, hot shower and a kitchen. This is how it looks like:

After checking in and we have nothing better to do, we decided to have dinner earlier and have a walk around the town during the evening.


Sg. Lembing is very small, the main street is only less than a
km
long, with shop houses on 2 sides. Other parts are just residential houses & a football field. There is only 1 petrol station (or perhaps a
petrol stand
) in Sg. Lembing and this is how it looks like:
During later October to November each year, Sg Lembing will be flooded by water. The residents here are already used to it.
After sunset, we went back to have a bath and rest. There is a famous stall in Sg Lembing selling
roasted pork
(烧肉,
叉烧
) which is hidden beneath the residential area, named 柴香烧肉. After consulting the directions from the owner of the inn, we went to bought half kg of Roasted Pork, it only costs us RM20 which is very cheap. The stall only opens around 8pm each Saturday only. We reach there 8:30pm, and its almost finished.
The taste is awsome!! We eat the roasted pork while chatting the whole night. We went to bed around 11pm because tomorrow we will be waking up at 4am.
(to be continued in
Part 2
...)