I was so excited to shoot some
fireworks
today. However, luck is not on my side. This was the first time I shoot fireworks and we picked a wrong spot. The firework is so pathetic that we cant even see clearly.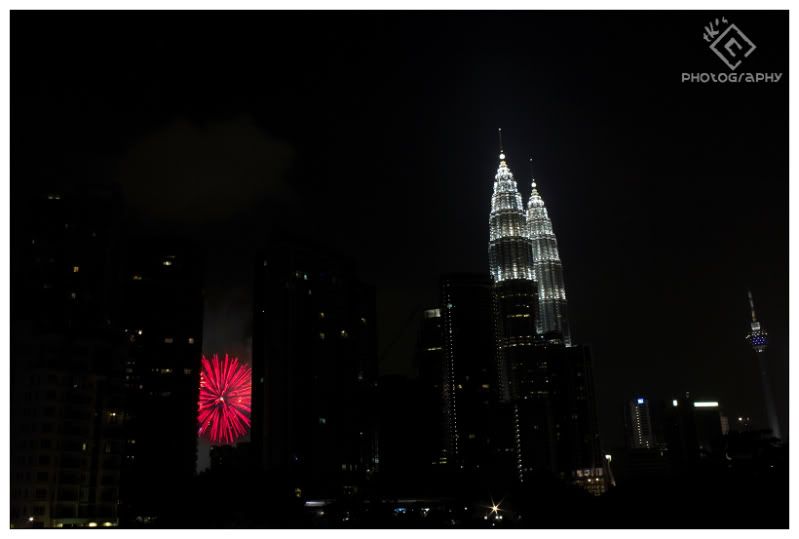 (Look at the tiny little firework blocked by some building)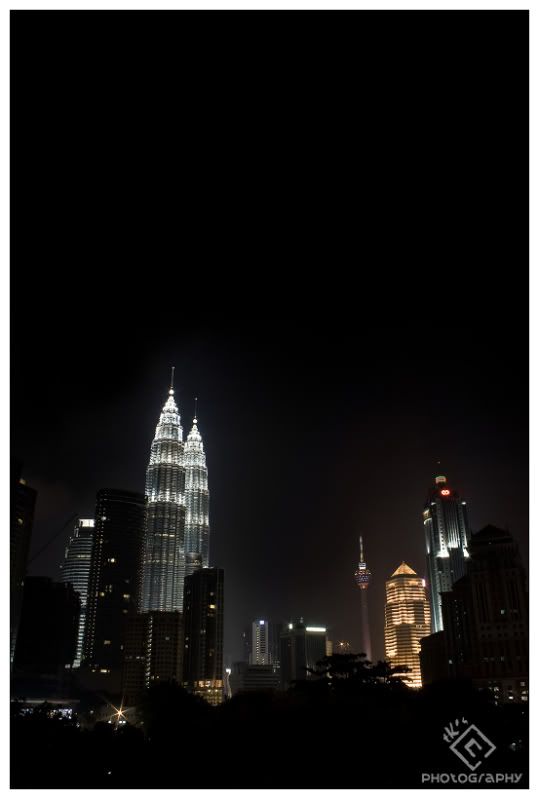 (This was my initial
composition
, I was expecting the firework to come between the
KLCC
&
KL Tower
)
It was a mess after I saw the first firework came out from the wrong place. I quickly re-composed my picture without having anytime to re-adjust my
focus
and shoot right away. The result is? Bad composition, bad focusing and I forgot to shoot in
RAW
.
Luckily we arrived that place earlier, so we decided to shoot some night scene of KLCC. Well, this is much more better than my firework pictures.