I believe this is my first time going
Cameron Highlands
, or perhaps I'm too small to remember I have been there before. It was a self-organized company trip which I spent 3 days 2 nights with my colleagues.
We left
KL
at 6pm on Friday, immediately after work. One of my colleague hired a van as our transportation throughout the whole trip. The driver (Mr. Phua, referred as "Uncle") is a friend of my colleague's mother. We stopped at the
Sg. Buloh
Flyover Bridge Restaurant to have a quick bite of food before we proceed to Cameron Highlands.
The road was quite narrow, we reach there around 10pm. Although Uncle was quite familiar and skillful, some of my colleagues still vomit after they have reached the destination.
Click here
for the map.
We had steamboat in one of the restaurant up there for our dinner.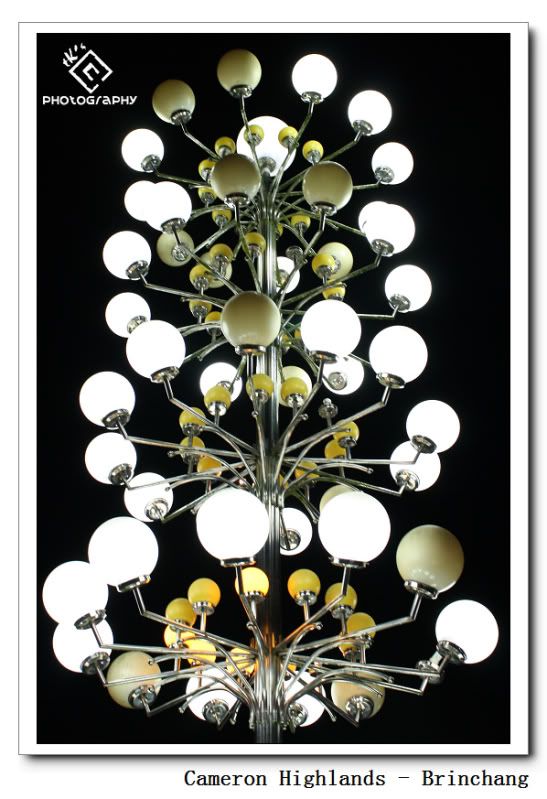 Quickly after dinner, we head back to our accommodation, somewhere between
Brinchang
&
Tringkap
.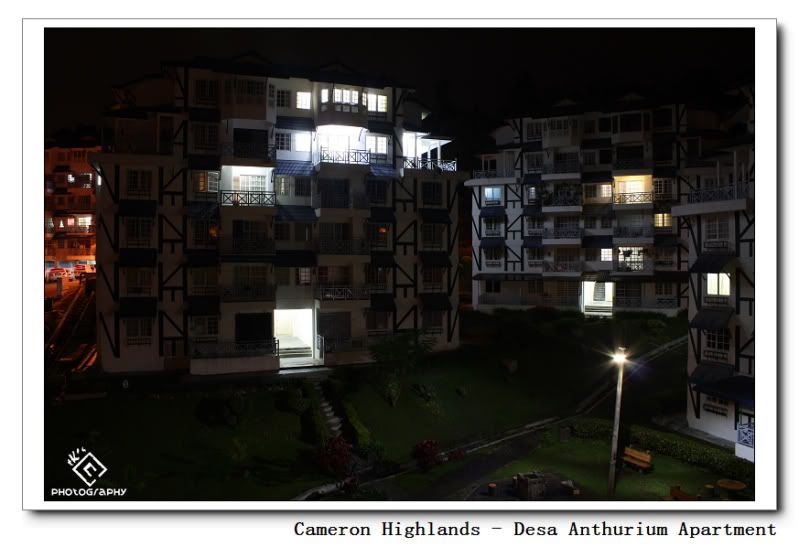 After bath, we had poker games before going to bed. Girls had all the rooms, guys have to sleep in the living room....how pity~
The night was cold. It rained throughout the whole day with periodically breaks in between. I felt like I was in the
UK
last year
.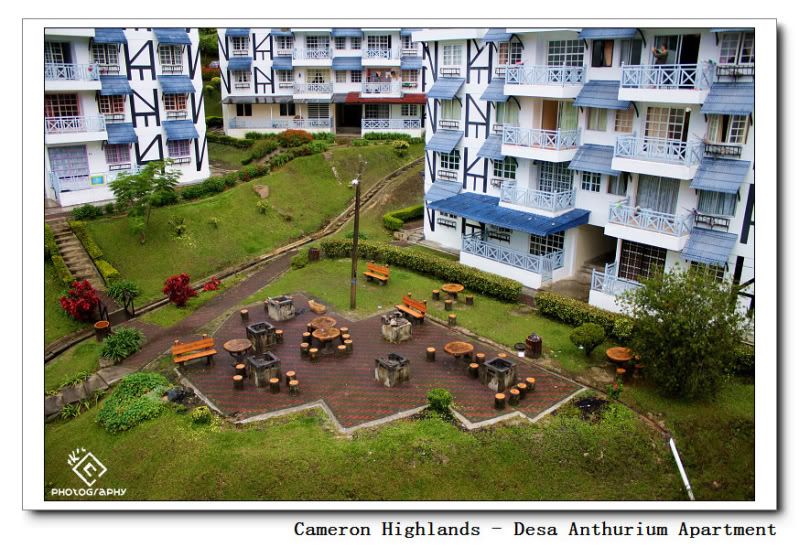 We left our apartment 9am, had breakfast and go to our first destination -
Strawberry
Farm.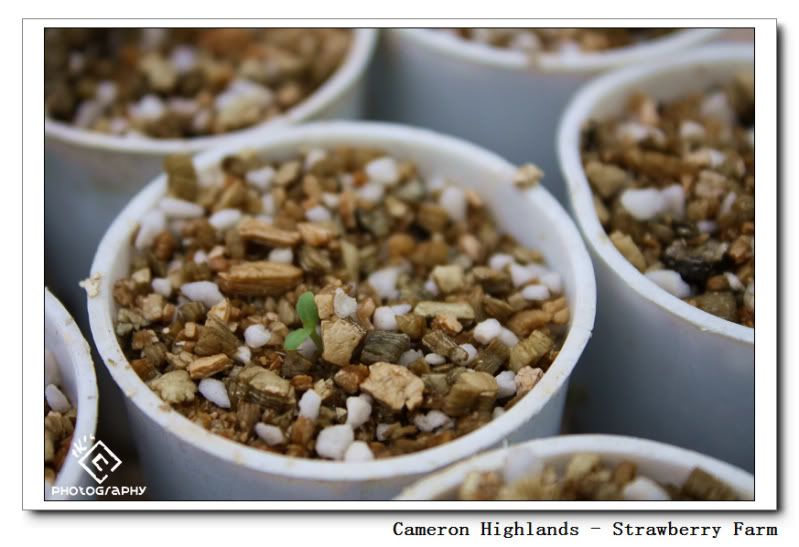 (Can you see the tiny
seedling
?)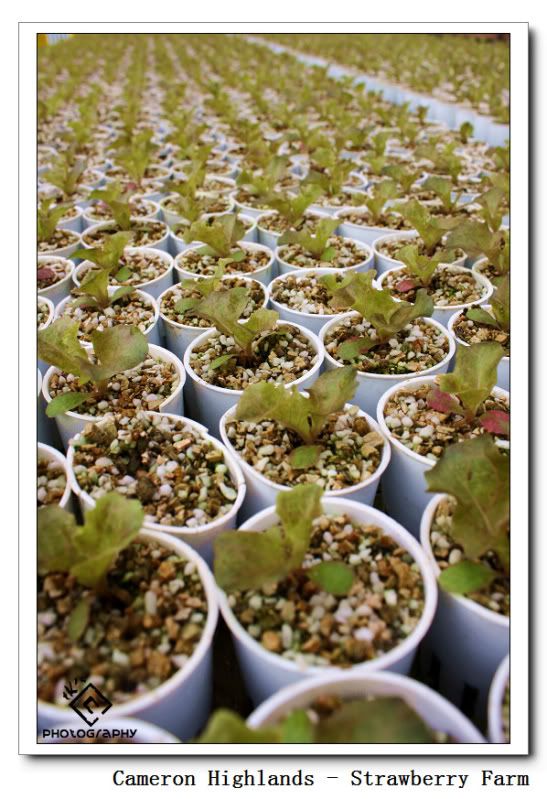 (According to the workers, it needs 45 days to grow them and ready to be harvested)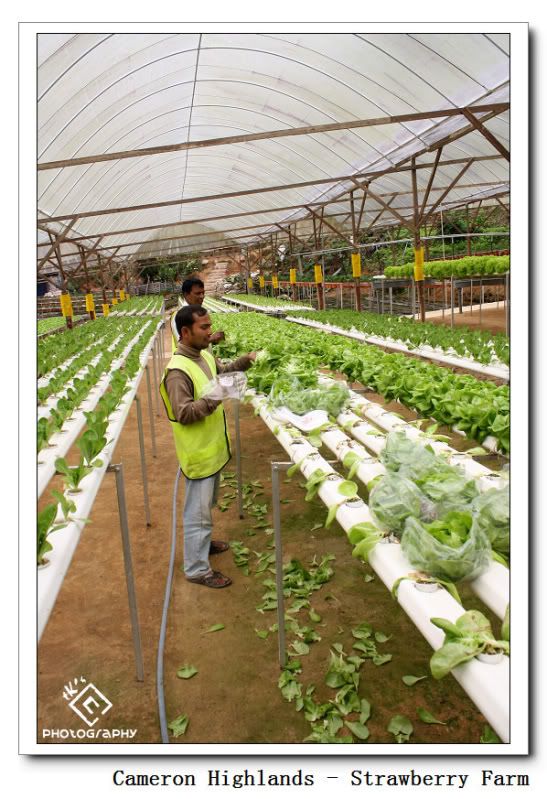 (2 workers harvesting the vegetable, according to one of the worker at the counter, this farm can generate
RM
500-RM1,500 of walk-in sales of this vegetable per day, excluding exports)
The strawberry that day was not so beautiful, as you can notice I did not post any photo about strawberry.
There are few things that one must do when they visit Cameron Highlands, one of them is - buy
fruits
&
vegetables
. They are so fresh and free from any
pesticide
. I bought some
corn
(they are the sweetest that I've ever taste) to bring back to KL.
After some shopping, we proceed to our next destination -
Rose
Garden. The entrance is not free though, it costs RM4 for adult and RM2 for kids.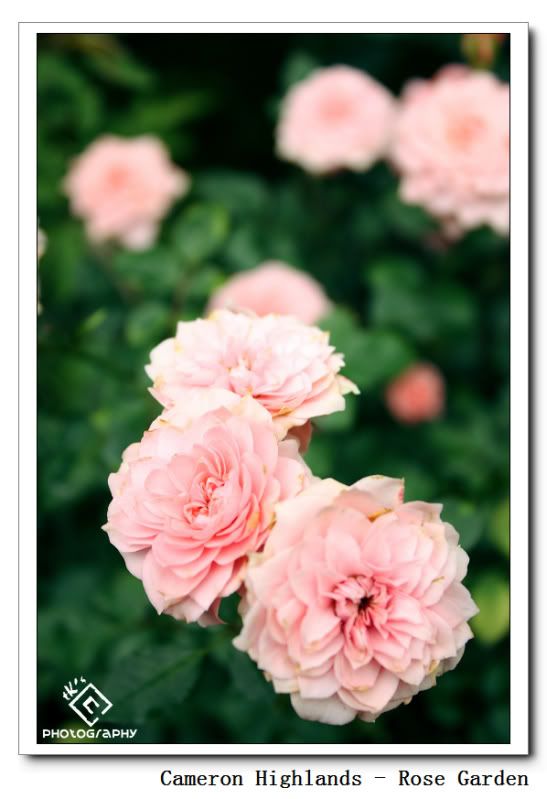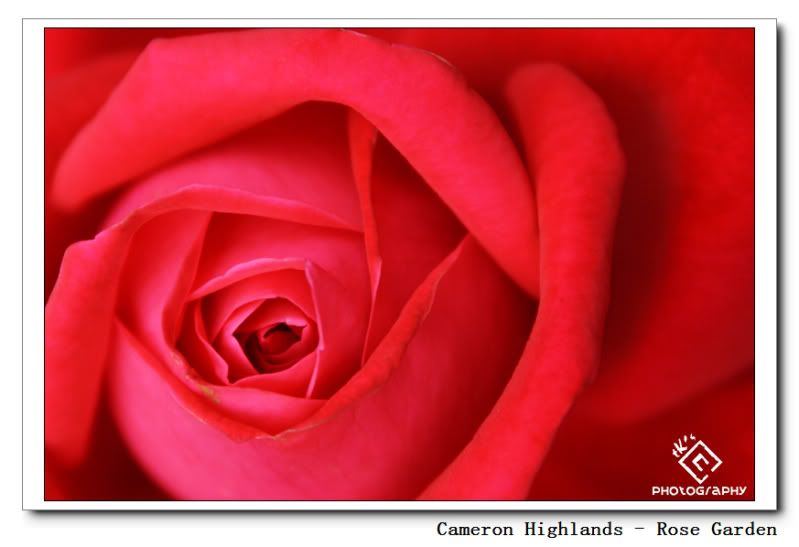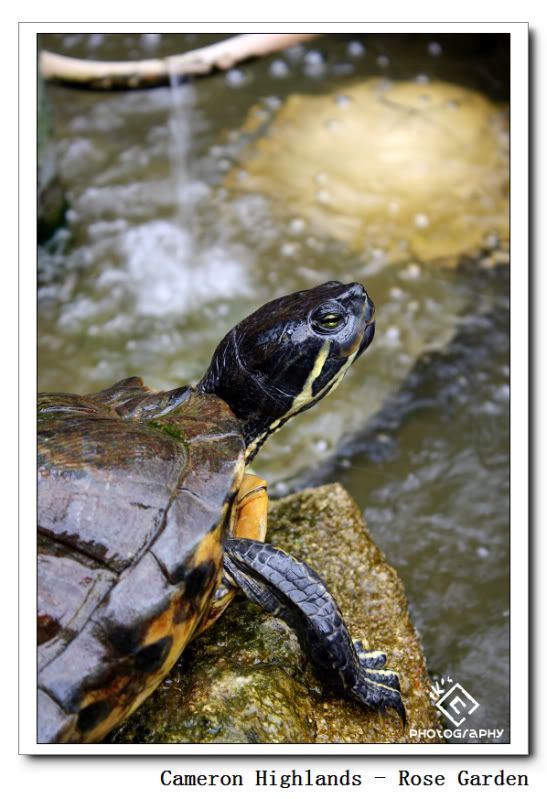 I bought 2 packets of
sweet potato
balls (番薯丸), they taste awesome and only cost RM2 for 10 pcs.
After spending 1 whole morning walking and taking pictures, we are hungry. Uncle brought us to a famous restaurant in Tringkap to take our lunch. The food was OK overall, but we waited 1 and a half hour for them to serve us. Thumbs down for this.
Due to the time wasted, we head to our next destination immediately, the
BOH
Tea
Shop & Factory. The place is located in Brinchang. When we arrived, the place is packed with tourists around the world. Everyone wanted to take pictures from the
balcony
of the Tea Shop. I had some too but the weather was bad (mentioned earlier - raining the whole day). But I still managed to get some pictures: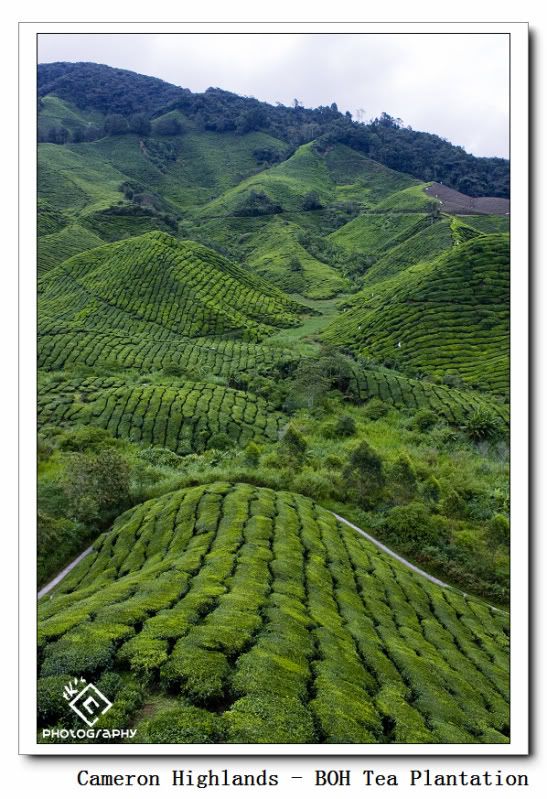 We wanted to go down to the tea plantation, but it was not allowed there. So, Uncle took us further into the Mount. Brinchang (the benefit to have a tour guide), where no guards or workers of BOH company was there with their watchful eyes.
We even jumped down and lie on the tea plants and took some crazy shots (I'm not going to show them here).
After a gruesome day, we are all wet and tired. So we decided to head back to our apartment and take a shower and prepare for our
BBQ
dinner.
Few of my colleagues went downstairs to the BBQ pit and start the fire. Others preparing food for the BBQ. When the fire is almost lit, it rained so heavily that we have to take our umbrella and stand beside the BBQ pit and cook our food.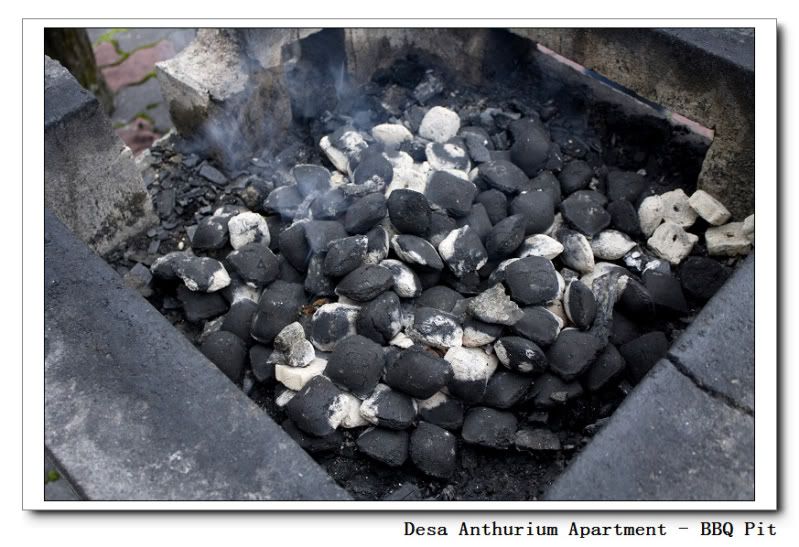 This is the first time I do BBQ under heavy rain. My back was totally wet (and cold) and my front was very hot (I'm facing the BBQ pit). We managed to cook some food using BBQ and we decided to cook most of the food in out apartment by
frying
them. What a waste for that night.
We even prepared games for that night, but everyone was so tired. we slept at 12am. The next day, we rushed back to KL at 9am because some of my colleagues have to catch a flight.
The rain ruined all our mood and we ended our trip just like that.