I joined
this group
1 month+ ago and haven't meet any of its members until today. There are 5 people (
Avex
, Charlotte, Ben,
Yen Sheng
& me!) attending the gathering.
Surprisingly, Avex live so near to me at SS2 Jasmine Tower. My another photography friend ("photokaki") - Clown (a.k.a. Frankie) live there too. And Avex is just living a unit below Clown. What a small world. So I fetched Avex and his friend to Putrajaya to meet up with Charlotte & Ben.
We arrived a bit early than expected. So we started to shoot around. The weather was bad as its too
hazy
and the timing (5pm) is just not right. Most of my pics come out flat and lack of contrast.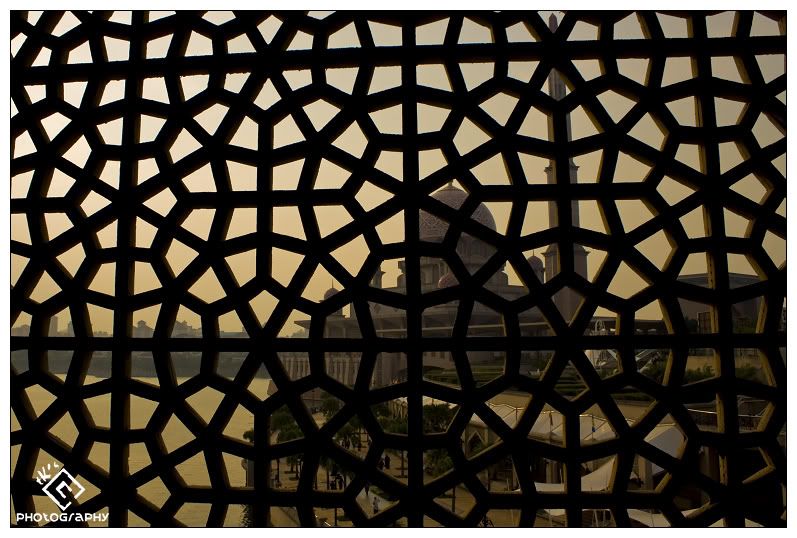 Moments later, Charlotte & Ben has arrived. We continued to shoot around and we finally decided to have our dinner at
Nando's
in
Alamanda Putrajaya
.
(Charlotte with her
SB-900
!)
Didn't expect Charlotte likes to eat hot & spicy food to the extreme extent. She even introduced me some places to have very very hot & spicy food.
After dinner, the sky is completely dark, and this is the perfect time for shooting essence of Putrajaya. We started from the another end of
Perdana Putra
which is the
PICC
.
Shooting night scene takes time as each photo takes you at least 20 seconds. So we can easily waste 30 mins.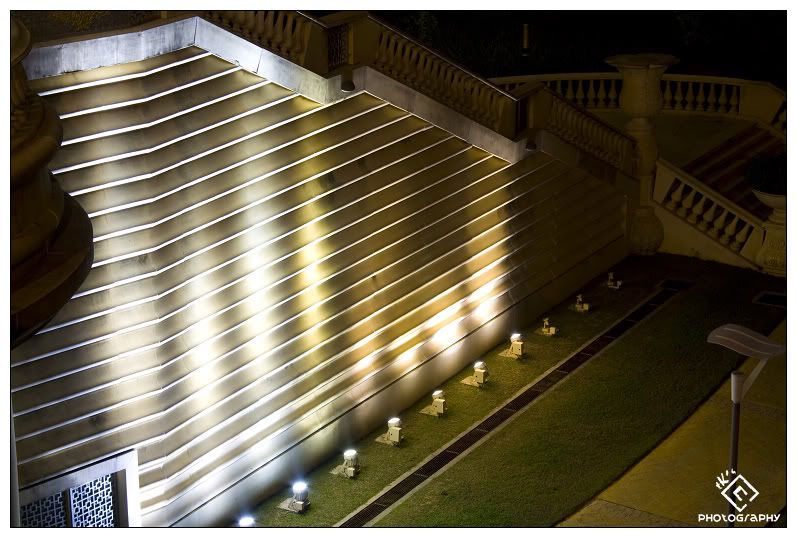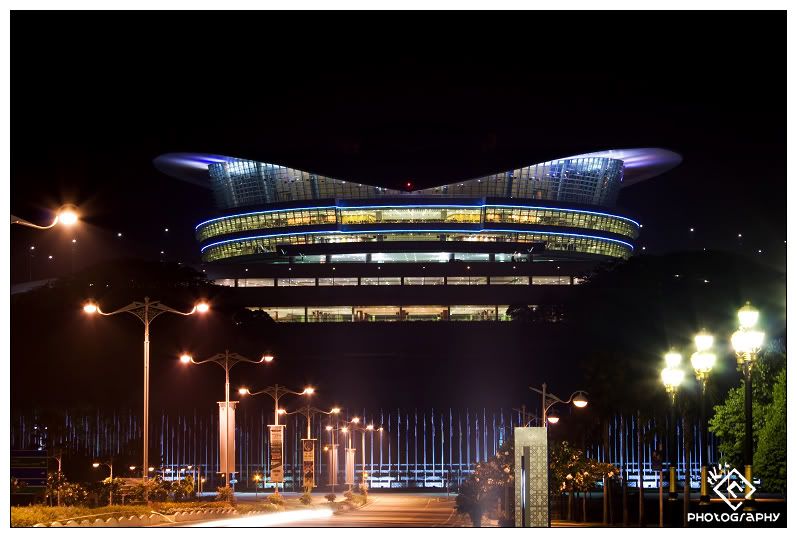 (PICC - Putrajaya International Convention Centre)
(Seri Saujana Bridge)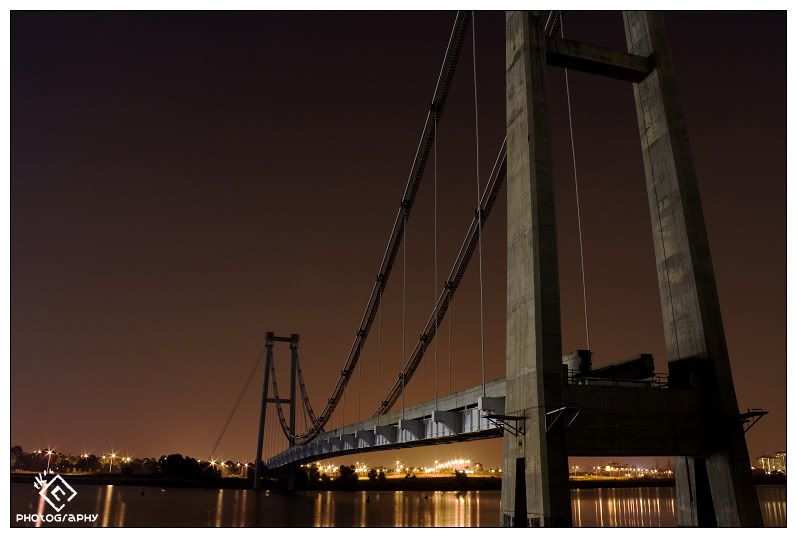 (The abandoned bridge beside Seri Saujana Bridge)
We ended our session around 11pm as today is Sunday and most of us have to work/study on the next day. There are still many buildings we have yet to photograph. So that means this will not be the last time of us shooting Putrajaya.