This is perhaps the 3rd or 4th time I visit
Penang
. However, we decided to include
Ipoh
in our itinerary. Ipoh is famous for its
Dim Sum
&
Chicken Rice
. It takes 2 hours to reach Ipoh from
KL
if you are driving on an average speed of 120-130
km/h
.
It was very delicious, perhaps the best Nasi Kandar I have tried (I seldom eat Nasi Kandar though). However, it earned the rating of 4/5 from me.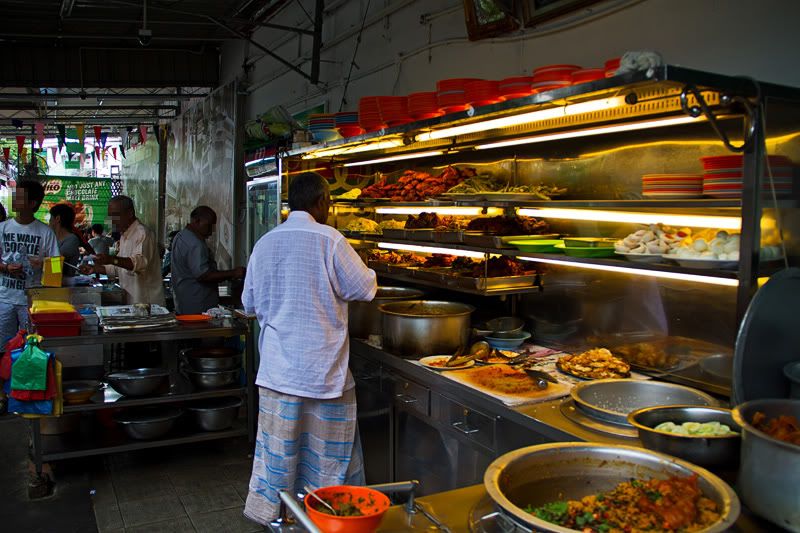 Our next stop is
Clan
Jetty
(
姓氏桥
), which is one of the shooting location of
Ice Kacang Puppy Love
(初恋红豆冰). The Clan Jetty is actually
Stilt Houses
built beside the jetty. It was one of the earliest
Chinese
Establishment in Penang. The largest
settlement
among the 6 Clans is
Chew
Jetty (姓
周
桥). We only managed to visit Chew Jetty and
Tan
Jetty (姓
陈
桥). I should have done more research before I go there. We have missed out
Lim
Jetty (姓
林
桥),
Lee
Jetty (姓
李
桥),
Yeoh
Jetty (姓
杨
桥) & Mixed Clan Jetty (杂姓桥).
Our next destination is
War
Museum
. It is one of the few outdoor museum in Malaysia (the only one, perhaps?).
The museum was re-bulit based on a
fortress
set up by the
British
in 1930 to defend
coastal
as well as inland enemies. It fell to the hands of Japanese during
World War II
and became a place of horror where
POW
s are kept,
torture
and killed. It was abandoned in 1945 after the end of World War II and left deserted for years, until it was rebuilt into a museum 3
decades
later.
The concept of this museum has drew my attention and curiosity. overall, it worth a visit. The ticket costs
RM
15 and I found it not cheap but still quite reasonable. They are charging me RM2 extra for taking photos and this is what I felt unhappy about it. People like me are actually promoting their museum via
Blog
and yet they charge me extra money?
We finish exploring the museum around 3:30pm and yet we are not hungry, this is due to the Nasi Kandar was a heavy meal. We head back to hotel and take a
bath
as well as getting some rest. It was a tedious day.
I suggested to have our dinner at JF Fettes Park
Western Food
Restaurant and they all agreed. This is one of my favourite western food restaurant in Malaysia. I will rate my dish a 4/5 as the meat was tender and nicely fried, not too dry.
===== Day 3 =====
We had
Char Kuey Teow
(CKT) for our breakfast and this plate of CKT costs me RM6.50. Expensive. But quite tasty. 3/5.
Our craziness dosen't end here. It was decided immediately after our lunch that we should have our dinner in
Kajang
. Kajang's
Satay
to be precise.
The satay was not too dry, tastes quite good but the skill of the cook needs to be improved. Some of the meat are not even cooked! Yuck. I would rate it 3/5.