I am so excited because I finally got my dream bag -
Lowepro
Vertex 200 AW
! Although it cause a big hole on my wallet, but I feel it is worthy.
The bag was purchased from
yannick
- a trust worthy merchant of camera accessories & bags, well known for his good service (and price off course) & genuine goods.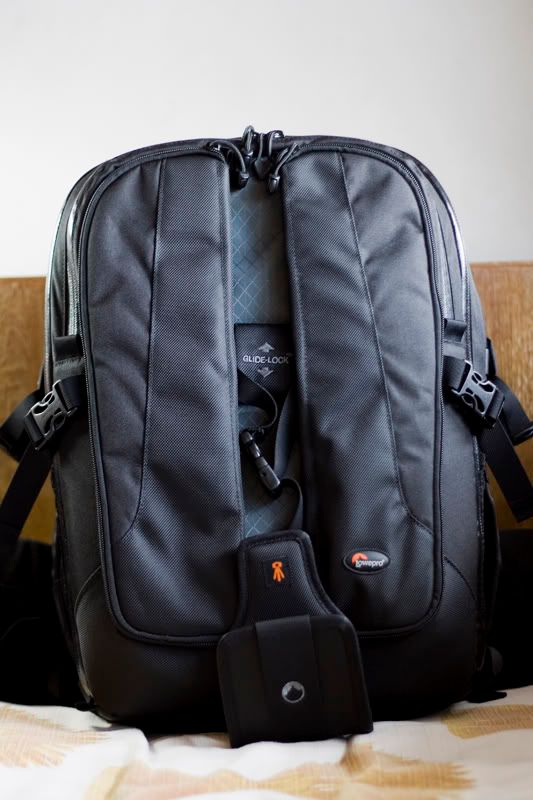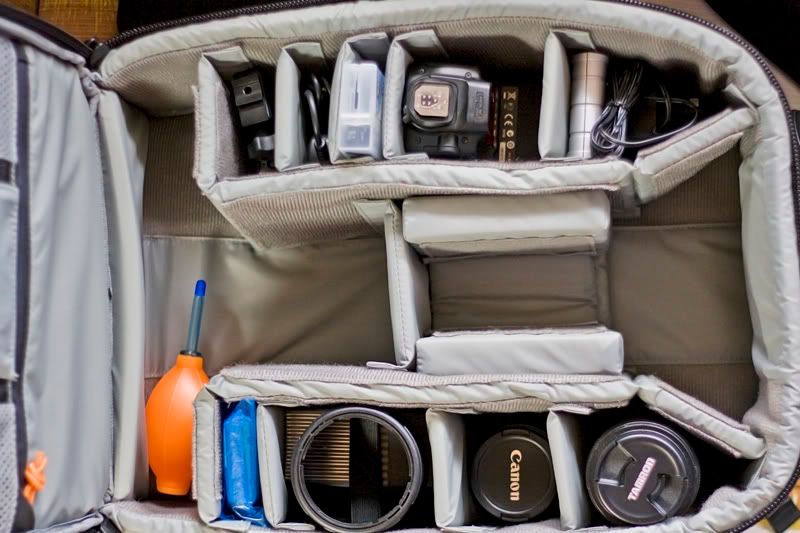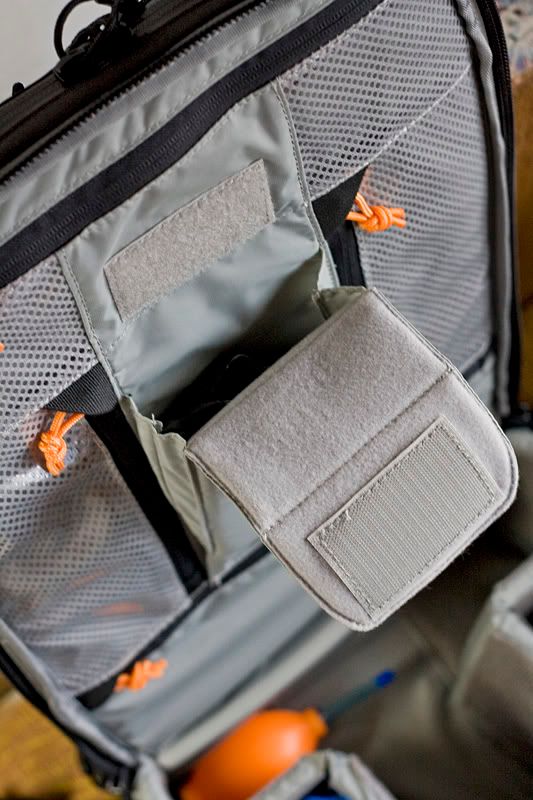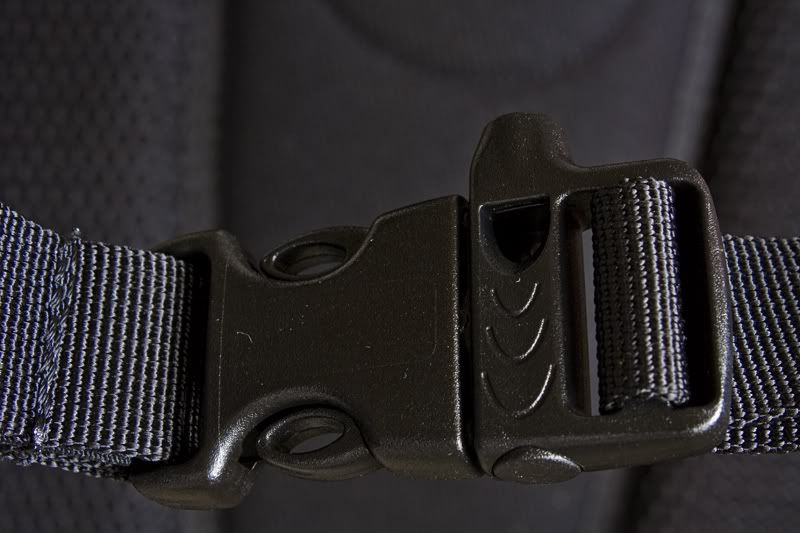 (I only found of recently that the buckle has a built in whistle for emergency purpose. Nice one)
The bag is only available in this colour. The water resistant
YKK zippers
is my favourite part of the bag. It has a laptop compartment that can fit most 15.4" screen
laptop
. I have just tested the bag by filling up my full gears + tripod + 15.4" laptop, it weighs an astonishing 10
kg
(22
lbs
). This is certainly beyond most of the airline
carry-on
weight limit. However, I should feel quite comfortable walking around with 10kgs load with me due to the superb
harness
design (I have yet to prove this).
Nevertheless, this bag looks quite promising. This is the reason why I love Lowepro bags.
PS: I'm well prepared for my upcoming
Pulau Langkawi
,
Sungai Lembing
&
Terengganu
Trips!
Pros:
- Very large compartments for camera, lenses & accessories
- Superb built quality, topnotch material used.
- Extraordinary adjustable harness. Very well disigned.
- Excellent weight distribution, compared to my
Lowepro Flipside 300
.
Cons:
- Relatively heavy (3.32kg)
- Bad design on internal accessories pouch (translucent pockets). They are too small. Should be combined together and form a bigger compartment.
- No water bottle pocket
- Only one colour available (though not a problem for me)
- Expensive
In conclusion, this bag is a beauty, I'll rate:
9.8/10
for the Craftsmanship (material used)
9.0/10
for the Outlook (the design)
8.5/10
for the Performance (the capacity etc)
7.5/10
for the Value for money
Overall: 8.7/10
Price:
RM 950.00
Discount:
RM 200.00
Net:
RM 750.00


Total spending to date:
RM 7,571 .55