(
...continued
)
I arranged the Rainbow
Waterfall
trip on the second day instead of the last day due to the time needed to venture into the waterfall. It would have been too late for us to bath, rest and checkout if I arranged this on the last day. We departed around 5am.
In order to go in the waterfall, you will need to rent a vehicle (a
lorry
or a
4x4
). the trip needs 2 hours to get in and another 2 hours to get out. We have to travel on wheel for 1 hour, and travel on foot for another hour.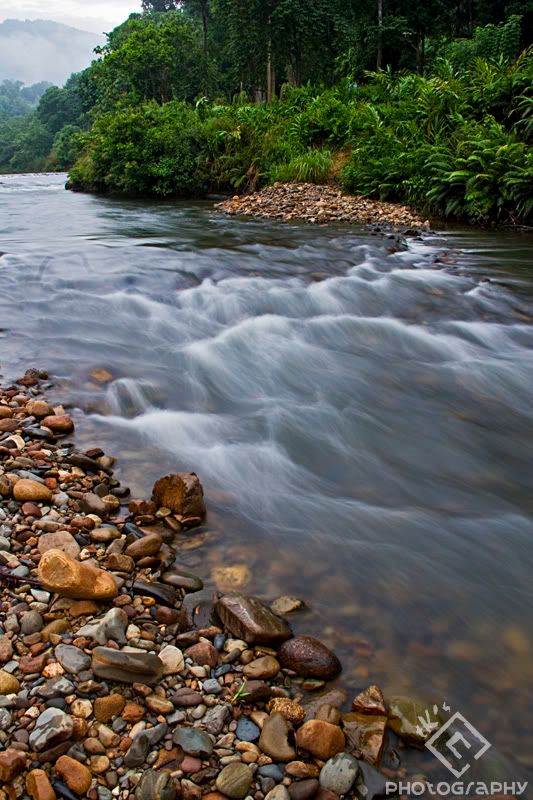 I have read about this waterfall on other
blogs
before this, and what they said was right. It is so bumpy that we are exhausted after we arrived the place they park the car. The 4x4 we traveled with was overloaded, resulted severe damage on the fuel tank and its
suspension
. The suspension coil and bars are broken. However, we still managed to reach the place safely.
We started to walk on foot and we actually have to cross several rivers. We were lucky that
leeches
didn't turn out. We reach the water fall around 9:30am. The journey was more tough than what I expect as we have to climb some rocks in order to reach the waterfall.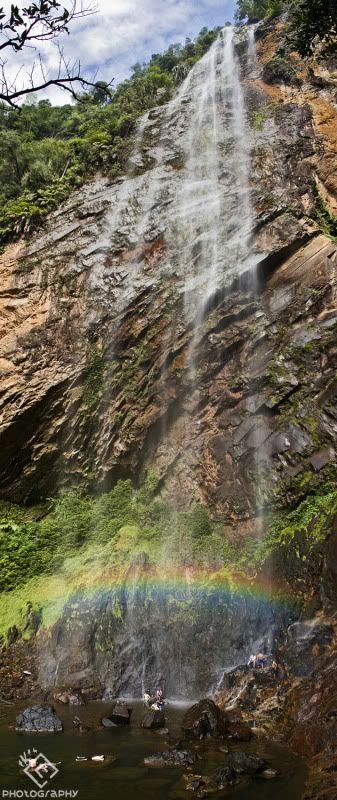 (Vertical
panorama
of the waterfall - 3 shots)
I was so lucky to found a Tiger Beetle (and I expected to encounter some interesting bugs, that's why I brought my macro lens and
DIY
diffuser).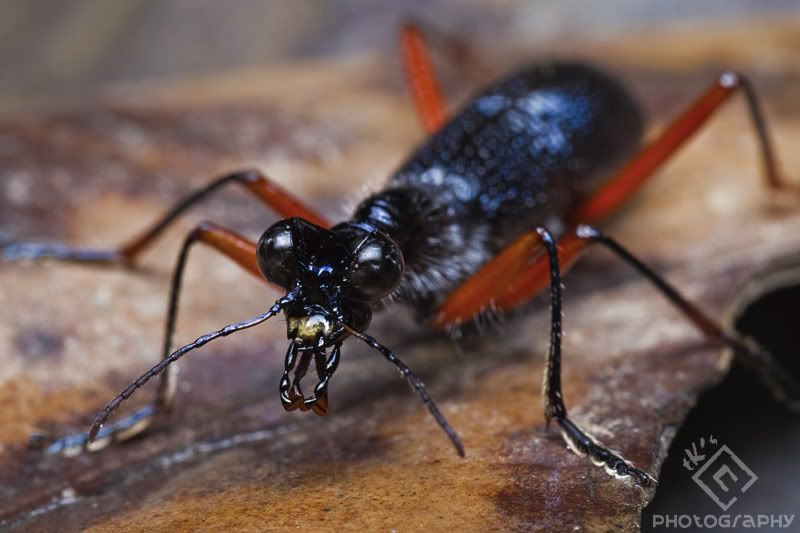 We reached our hostel around 1pm. After taking some rest and bath, we decided to drive around
Sg
.
Lembing
. we visited the
suspension bridge
and
noodle
factory as usual, and this time we even went to the
Sg
.
Lembing
Museum
which I never went before.
The place is quite attractive as we learned about the history of
Sg
.
Lembing
. The Museum is formally
PCCL
(
Pahang
Consolidated Company Limited) Manager's House.
We ended our day with another round of steamboat (yes, it was yesterday's leftovers).
(
To be continued...
)