Here I am again,
Kuantan
&
Sungai Lembing
. Since it is not the first time I came to this place, I will not explain much on Kuantan & Sg. Lembing. More details can be seen
here
.
Our itinerary for the 3-day trip: Kuantan > Sg. Lembing > Kuantan >
Kuala Lumpur
As usual, we started our journey early in the morning after breakfast, approx 8:45am, and we reached Teluk Cempedak around 11:40am.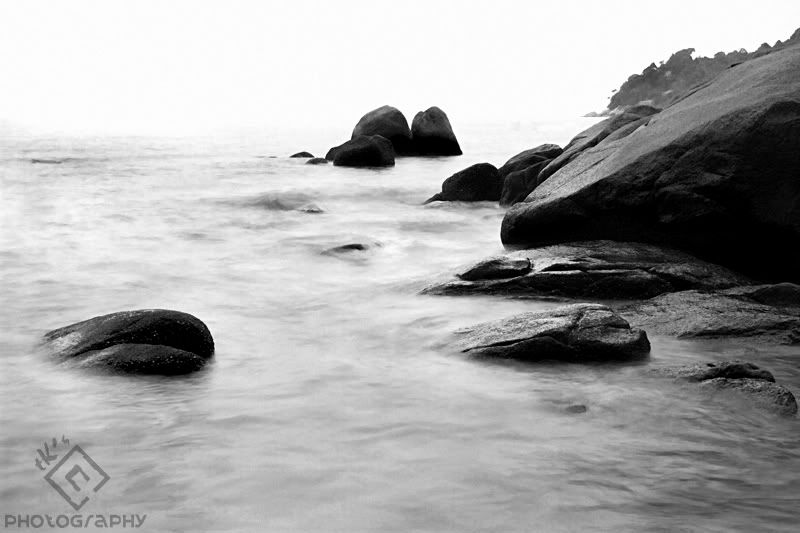 (
HDR
- 7 exposures)
We enjoyed much in Teluk Cempedak although the weather is quite bad and the water is muddy. The photo we took look grayish and flat. We even went to the gulf beside Teluk Cempedak - Teluk Tongkang. The place is full of rocks and it is actually quite beautiful.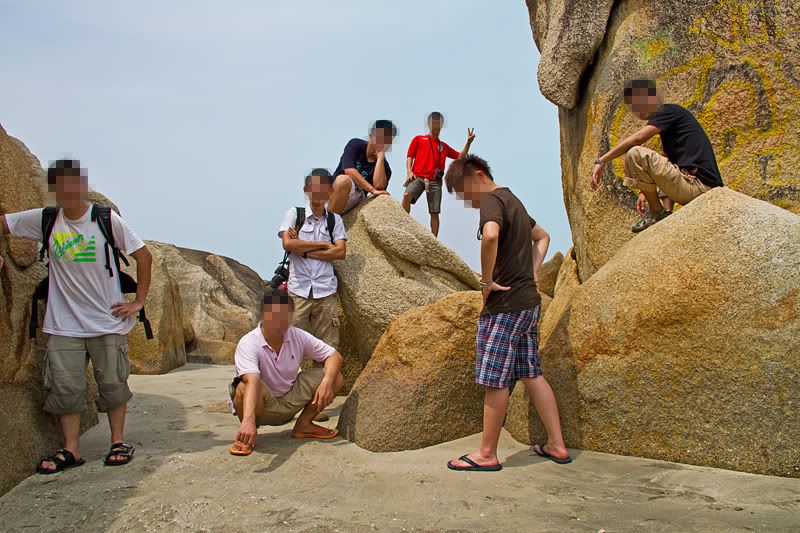 After spending half day in Teluk Cempedak, we head to
Carrefour
to buy our dinner -
steamboat
(Hot Pot)! The last time I went into the wrong mall, ended up in
Giant
instead of Carrefour. I finally had a chance to visit my outlet in Kuantan.
We finally reach Sg. Lembing around 6:30pm. It rained so heavily that we could not see anything more than 5m away. After checking in, we start to bath and prepare for our dinner. However, we experience several time of electricity disruption, making preparing dinner difficult.
(This room appears to be bright is actually due to my bounce flash)
This is the first time I have steamboat with the aid of car light.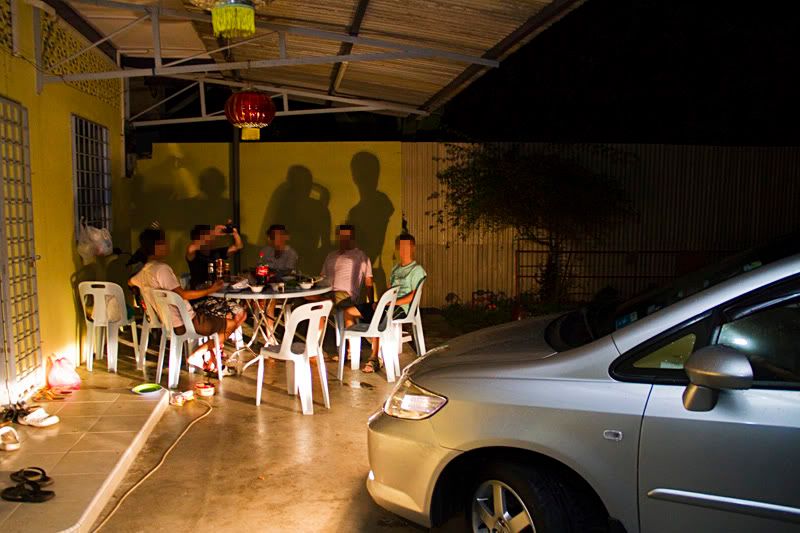 We call this car-light dinner (instead of candle-light dinner). Besides steamboat, we had some
roast pig
too. Our Sg. Lembing Trip will not be complete without it.
Anyway, we actually had fun dining under car light. We went to bed around 12am and luckily the electricity has resumed.
(To be
continued...
)