My
macro
lighting set-up
is far from perfect, I have to do something to improvise it. Without a budget, you can try this: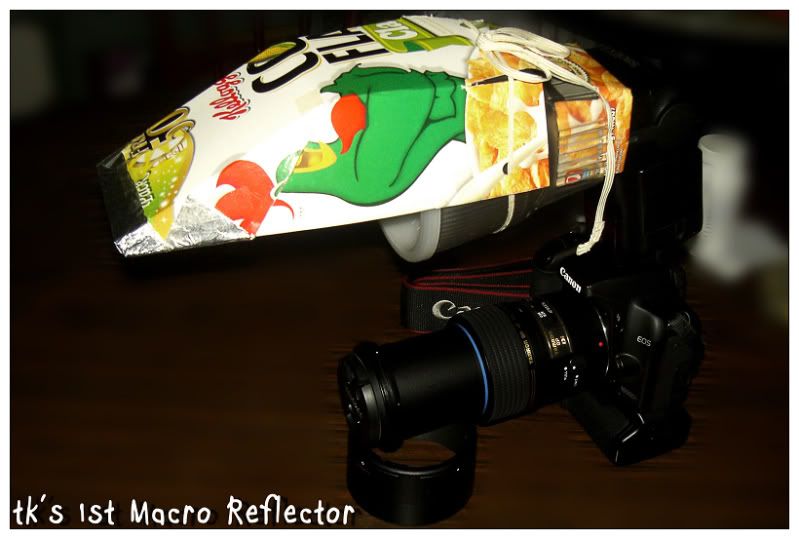 It costs almost nothing except a small piece of
aluminium foil
. Before I have this reflector, the maximum
aperture
I can have is f/11, any smaller aperture will cause insufficient light (or any smaller aperture with slower
shutter speed
will cause image blur). Now I probably can stop down until f/16 or even f/22 to achieve more
DOF
while maintaining my shutter speed.
However its raining when I completed this, I will try the effect when I have a chance.
UPDATE
: Here are pics taken by this set-up on f/16. I finally can stop down to f/16 or more while retaining 1/200s shutter speed.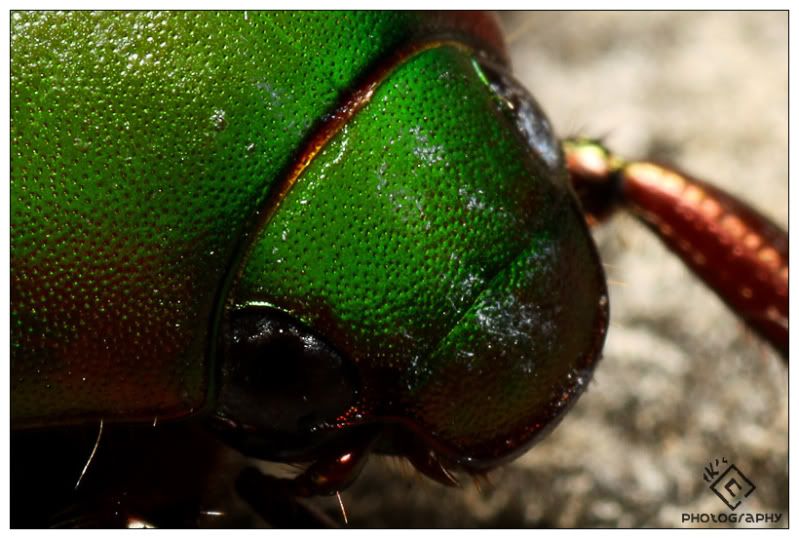 (100% crop)
As you can see, the lighting is better than last time, however, the major problem is the reflection, it is a bit too strong where some of the details are
blown out
. I still need to fine tune my set-up.